The Ultimate LLLT Device for Chiropractic & Medical Use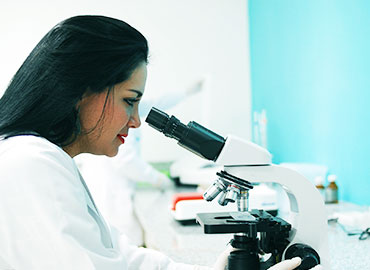 Since the 1960s, thousands of peer reviewed articles, studies and reports have shown benefits of Low Level Laser Therapy (LLLT). Millions of patients have experienced reduced pain and shortened treatment regimens using Cold Laser Therapy.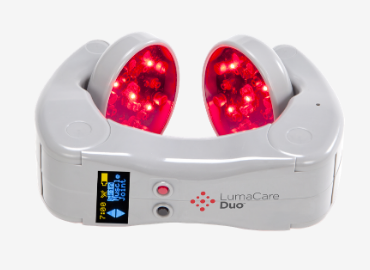 Unlike other LLLT devices, the patented LumaCare Duo is the first Cold Laser system to utilize two separate emitter heads. Each emitter in this LLLT device is located at the end of dually jointed arms. Both emitter heads also rotate, providing over 180 degrees total range of motion.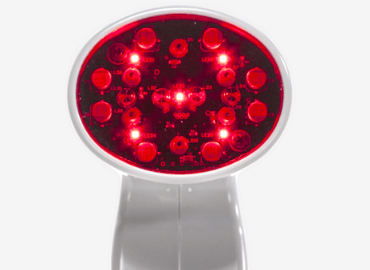 Each LumaCare Duo treatment head houses a combination of 15 Red and Infrared emitters which operate at wavelengths of 670, 808, and 905 nanometers.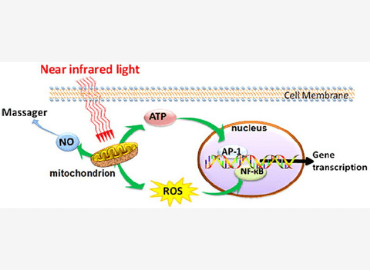 Healthcare professionals around the globe have used hundreds of thousands of Cold Laser systems for pain management. The LumaCare Duo uses Red and Infrared light to reduce pain and improve healing.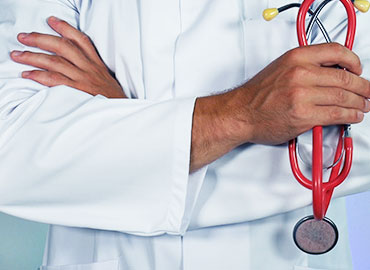 When implementing two emitter heads (both of which are movable), the LumaCare Duo can treat an injury zone from two Cold Laser emitter heads simultaneously: from opposing directions, from different angles or on the same plane. A single emitter head can also be used if desired.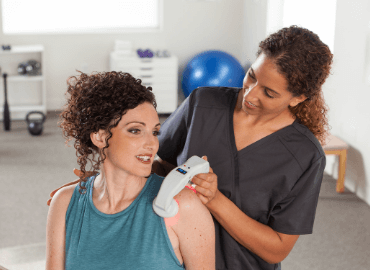 By designing the LumaCare Duo as a lightweight, handheld, rechargeable wireless solution with two separate & rotating emitter heads, LumaCare™ sets a new standard in the Cold Laser industry. LumaCare Duo treatments help deliver improved patient outcomes by increasing blood flow, boosting oxygenation, reducing inflammation & pain and enhancing cellular recovery from traumatic and chronic injuries.
Research on Laser Therapy for Pain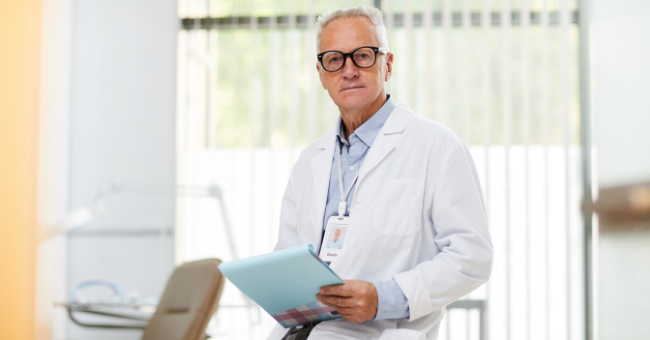 What does the FDA say about cold laser therapy?
Our cold laser therapy device is FDA registered for use as an effective LLLT device to help treat pain-based health conditions such as tennis or golfer's elbow, joint disorders, fibromyalgia, and other chronic or acute pain.

LumaCare is an effective tool in laser therapy for pain. With the critical need to find non-invasive treatments for pain and alternatives to addictive opioids, laser therapy is an advantageous choice in effective pain relief.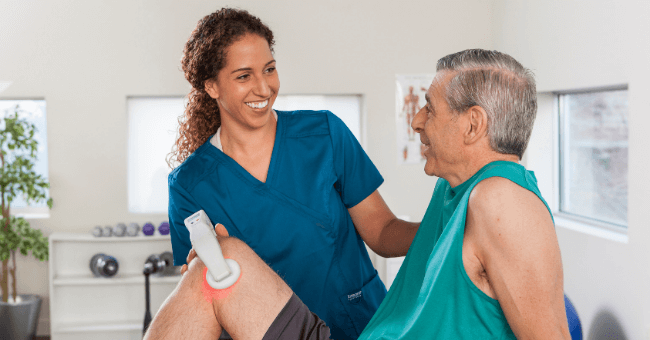 Laser Classification: Class 1
Peak Power per Emitter Head: 75+ Watts
Power Source (Charger):
• Input: 100–240V 50/60Hz 0.4A
• Output: 18VDC 400mA
Operating Time: 4+ hrs. without charging
Wavelengths/Emitter Head:
• 905nm (four Infrared Laser Diodes)
• 808nm (six Infrared Laser Diodes)
• 670nm (fi ve visible Red LEDs)
Total Diodes/LEDs per Device: 30
Dimensions (Height x Width x Depth):
• Closed Device: 4.75- x 5.63- x 2.75-in.
• Fully Open: 3.25- x 11.50- x 2.75-in.
• Emitter Heads: 2.1- x 2.7- x 0.6-in.
Weight: 10.75 oz.
Number of Movable Device Arms: Two
Number of Movable Emitter Heads: Two
Range of Motion/Arm: 90°
Range of Motion/Emitter Head: 135°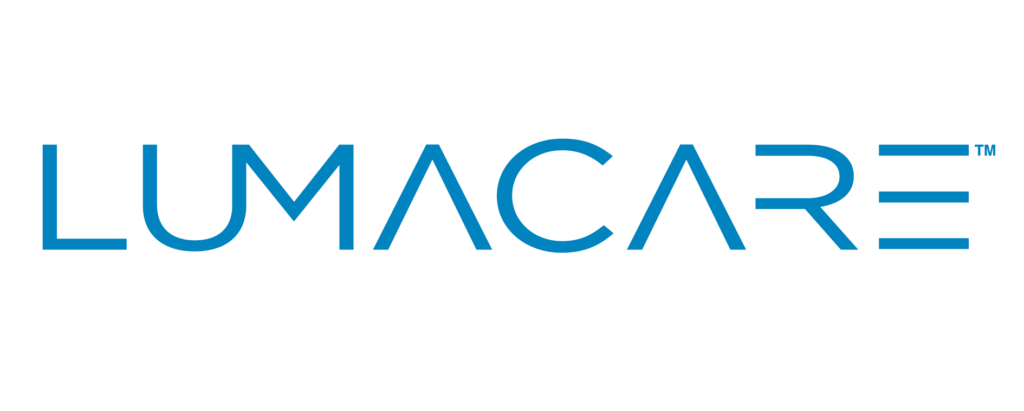 Chiropractors and Medical Practitioners
If you're a medical or chiropractic professional, keeping up with all the injuries of your patients can be overwhelming!
Helping your clients with aches, pains, and injuries without prescribing powerful pain medication is important to you.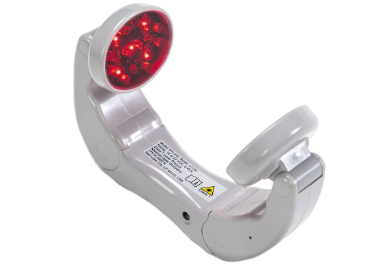 Laser Therapy in the palm of your hand.
The LumaCare Duo is a totally painless and non-invasive treatment option your patients will enjoy. It's simple operation and easy treatment process will assist in alleviating their pain.